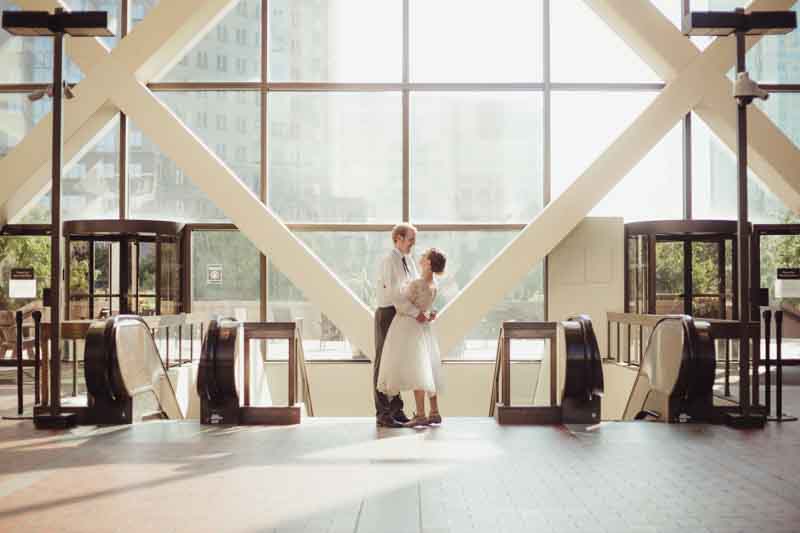 "Why elope?" – As told by Courtney
To me-marriage isn't about a party, guests, or the perfect DJ list. Marriage is about the dedication between two people. It's about love, commitment, & knowing you always have each other.
Ross & I have been together for 7 years…the more we thought about being engaged–the more we both realized we didn't want a big wedding. We wanted it to be a sacred, special day about us. Just us. No outside opinions, no extra cooks in the kitchen, no extravagant budget. I didn't want anyone having an opinion & feeling empowered simply because they were paying for it. Mostly though—I didn't want to look back on our wedding and remember how stressed, cranky, & anxious I felt. I wanted to look back on our day with absolutely nothing but love & happiness. For me, that doesn't come from months of extensive planning….I live for spontaneity. I also thrive on independence. Knowing that we paid for everything & did it 100% by ourselves was a big motivating factor. Also? I wanted killer photos. I didn't want posed church photos, I didn't want terrible lighting…I wanted my day to be for the photos. At the end of everything—that's the only tangible item you walk away with from your wedding. I wanted them to be amazing. 
We set the plan in motion. If no party, cake, nor guest list was happening, what would we do? I like to think we really caught our footing and found our roots in Uptown. It's where, until we moved, I was happiest in Minneapolis. We did our formal photos at Lake of the Isles—a lake we have walked a hundred times. We played arcade games at Updown & bought our *favorite* donuts from Glamdoll. This day was truly about us-down to the camera bobby pin in my hair. There isn't a time I look back on this day without a giant smile on my face. In the end-our happiness is all that matters within our marriage anyways. I would elope 100x over. I truly can't imagine I will look back & feel like I missed out from having a big wedding. I look at these photos & I am constantly reminded that we find happiness in ourselves and each other. That's magic, my friends."